Private Rooms in Shared loft - Available March 1

---
See Individual Bedroom Descriptions Below

1200sq ft Shared loft
Outdoor roof access

Williamsburg - South 4th (Btwn Bedford & Berry) L - Bedford / JMZ - Marcy

all rooms
$1400 mo OR $500 wk
(including utilities & wifi)

---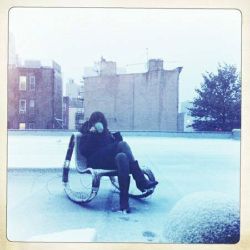 About the flat mates:
We are a settle house living in this space for over 5yrs. Musician guys and Stylist gal from Russia, US, Canada and Australia. To say we are 5 people sounds like a lot but we all have different schedules and our own live. The space allows us to enjoy the occasional social moments in the common area but bedrooms have a personal living space for privacy as well.

We love hosting travelers many of our past flat mates have been from Norway, England and Germany with a few more from Italy, UAE and Mexico.

---
---
Room 1 - Wood Room

Room 1 - March 1- May 1 (temp only) *

7' x 9' window room with loft
Wood Furnishings :
Queen Bed, Couch, Desk and Armoire


---

Room 2 - Black / White Room

Available March 1 (short or long term) month-to-month w/deposit

7' x 9' room with large loft
Simple Modern Furnishings: Queen Bed, Chair, Couch (not shown) build in Desk


---